Top-Tier Contract Templates & Attorney-Approved Business Tools For Entrepreneurs & Creatives.
Expertly crafted contract templates by an artist, turned attorney.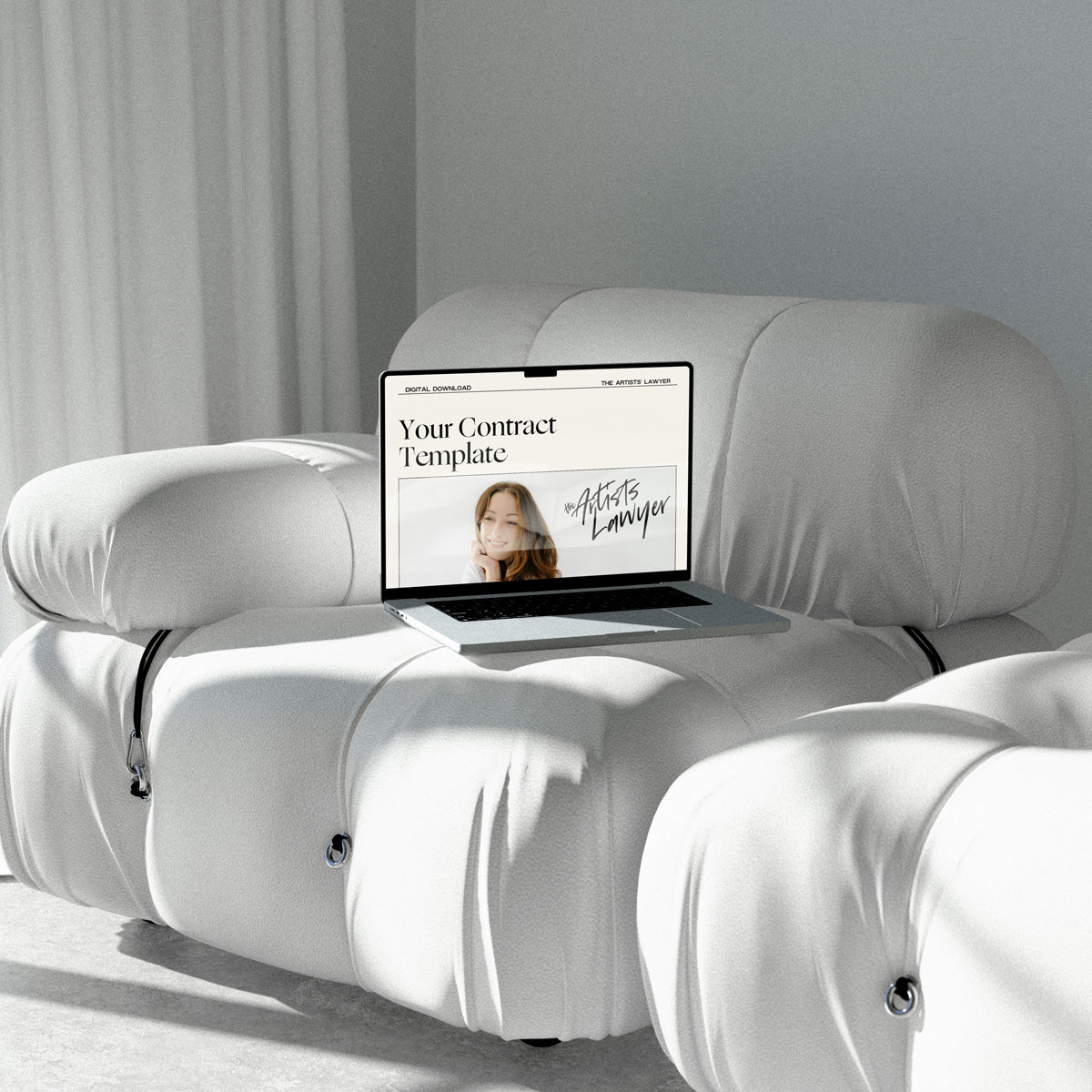 Featured contract templates
From one entrepreneur to another, we see you making it happen.
Getting your business off the ground was hard enough–you're expected to be a Director of Marketing, a CFO, a Graphic Design Lead…and that's just the beginning. If you're feeling stuck in a never-ending cycle of overwhelm, you're not alone. Now that you're finally hitting your stride–you've got to be an attorney now, too?
Turns out, that's one hat you don't have to wear. That's where I come in.
Free Legal Resources for Small Business Owners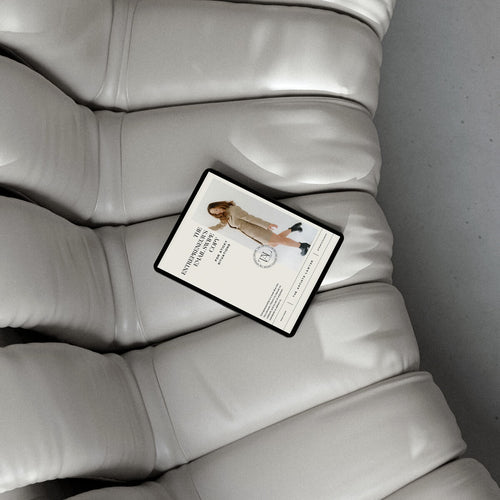 A collection of attorney-approved email templates for some of the most common sticky business situations I support my clients through.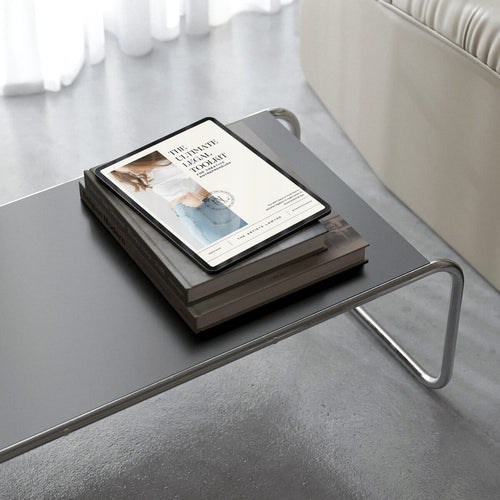 This checklist is a quick, effective legal guide that every entrepreneur should regularly check through and have handy.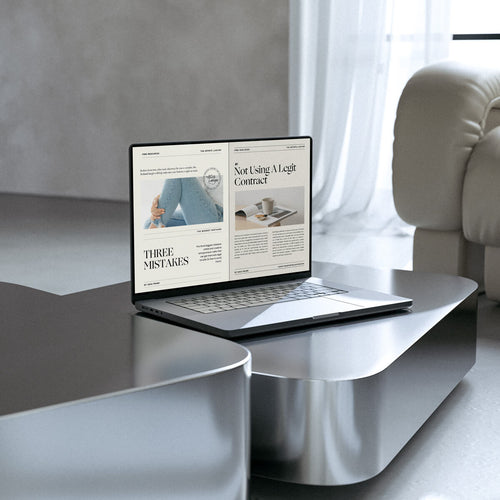 This guide contains a comprehensive list of the biggest legal mistakes I've seen entrepreneurs make over and over again.
The Artists' Lawyer
I'm Magi, Your Infallible Attorney & Business BFF
If you've realized that your business needs a little attorney-client TLC, you're in good company.

As a wedding photographer and a licensed attorney for small businesses and creative entrepreneurs, The Artists' Lawyer is a love letter to the intersection of both my careers. I have crafted easy to use, done-for-you, ready-made contracts that will protect your business, so you can continue to create and build stress-free.

Hundreds of fearless founders have trusted me to fortify their businesses and provide legal expertise for the times it matters most.

There's a seat at our table–and you can sit with us.
Let's get legally legit
Here's the thing:
Protecting your business in the courtroom doesn't have to be a stressfest.
In fact, it's even easier than you thought. Thanks to our online shop of done-for-you contract templates and attorney approved business tools, you can safeguard your business for the long haul with just a few clicks.
Stress less–we've got your back.
Ready-To-Go Templates And Tools For Fearless Founders
With contract blueprints and resources designed for creatives by a creative, your business bedrock will be legally sound in just a few simple steps!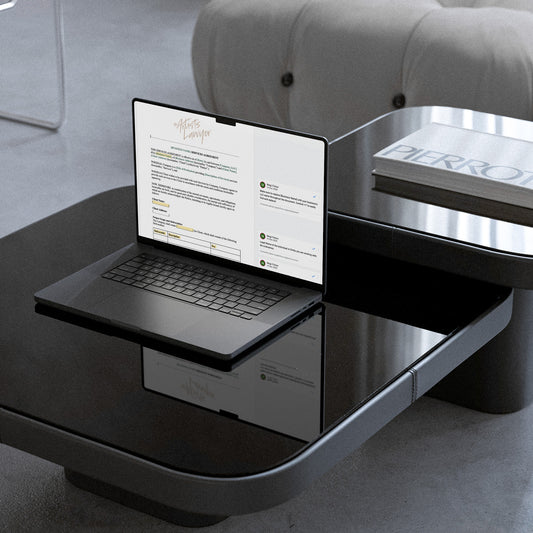 "Given Us Confidence"
Finally we have a clear and concise contract that provides the comprehensive protection our creative work requires! The Artists' Lawyer's contract has given us the confidence to work through any question or issue that may arise. We feel so well protected. It perfectly covers our needs as a wedding industry vendor while balancing both the technicalities and subjectiviness that coincide with producing wedding films for our clients. It is a relief to now have a contract that will stand the test of time for our business!
"There Is Absolutely No Reason Why You Shouldn't Buy This Contract As A Designer"
Since I started to use Magi's contracts, I am 100% more confident in my craft and this is by far the most robust contract template I've ever seen! Design projects can be tricky, but this contract helps you lay down the foundation for it before you even start. I love how easy it is to customize to your needs even as a creative and if you struggle to communicate your boundaries over and over again with your clients, you won't have that problem anymore. Magi's Contracts Are Simply The Best!
Diana, Deeply Rooted Studio
"Provides So Much Protection For My Business!"
" I cannot believe it's taken me this long to actual invest into my business. This contract is hands-down something I should have purchased upon starting my business and can't believe it's taken me years to implement this into my daily life. It's incredibly well written, has so many wonderful clauses that help protect me and my small business. I thought I had a well written contract until I purchased the Wedding Florist Contract and truly realized how unprotected I've been over the years. Please invest into your business and it starts here. You will not regret the purchase!"
"Great Contract"
"This contract is very thorough. There's things in here I didn't even think of, and it's also easily customizable!"
"Super Clear"
"Love how thorough these contracts out so that there is no question as to roles played and responsibilities."
"Writers, You Need This!"
"Contracts from The Artists' Lawyer always strike the perfect balance between the business owner and the human they are on the inside. As one who has to tap into my creativity every day to operate my business–and therefore my humanity–Magi's contract templates find a way to seamlessly blend the two. I love how this contract builds in boundaries that protect my artistry, as well as the professional boundaries I've implemented to protect my energy at large. Magi has also included everything else necessary to protect my business in this contract–the kinds of things I wouldn't think to include myself (probably because I didn't go to law school). 😊 Having this contract in my corner allows me to go after my most ambitious aspirations with confidence–all because Magi thought of everything. The best part? The contract terms are easy to understand without having to pass the bar exam. If you're on the fence, there's no need to hesitate any longer–only good things come from The Artists' Lawyer!"
Want More Attorney-Approved Tools & Tips?
Receive legal tips, free resources, and exclusive offers to help balance your business and nourish your creativity!
Sign up for our newsletter