Pencil me in for lattes & legal.
Join The Artists' Lawyer for a monthly coffee date and free legal Q&A.
Currently on pause until early 2023
The 3rd Thursday of Every Month at 11am EST
Join Magi Fisher, The Artists' Lawyer, on the third Thursday of every month for a one hour live legal Q&A on Zoom. Free of charge, come to each session ready to have your burning business q's and attorney inquiries answered. Register below to sign up and join live!
Disclaimer: Although I am an attorney, I am not your attorney and cannot discuss your individual matters or circumstances with you without a signed legal agreement. This live Q&A is for educational purposes only and therefore all questions must be framed in a broad and/or hypothetical manner. Please do not share any confidential information in this public setting as it is not private nor protected by attorney-client privilege.
Have a burning legal inquiry?
Submit Your Topic for Discussion
Please use the form below to submit your question at least 24 hours in advance of the live Q&A.
Submit Your Question
Meet Magi
Hey there! I'm Magi Fisher, and nothing lights me up more than contracts over coffee with creators like you. And because you're here, I know you're on a mission to build a better business. Call me biased, but you couldn't have picked a better place to start. You and I both know that every rock-solid business is built upon an unshakeable legal foundation. Yours should be no different. If you've realized that your business needs a little attorney-client TLC, you're in good company. As a wedding photographer and a licensed attorney for small businesses and creative entrepreneurs, The Artists' Lawyer is a love letter to the intersection of both my careers. Hundreds of fearless founders have trusted me to fortify their businesses and provide legal expertise for the times it matters most. There's a seat at our table–and you can sit with us.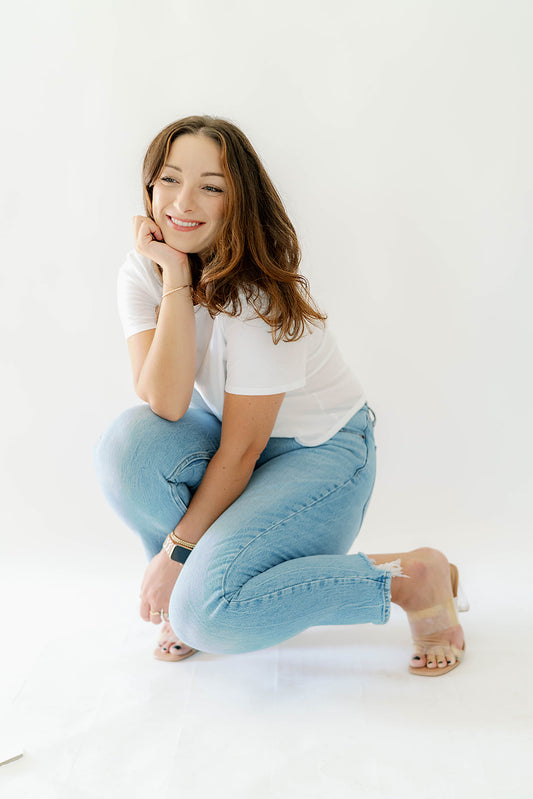 Introducing
Bespoke Contract Templates & Tailor-Made Business Tools For Entrepreneurs
Calling all small business owners, dreamers, doers, and fearless founders: You're in the right place. Welcome to The Artists' Lawyer, your home for expertly crafted contract templates, legal savvy, and entrepreneurial acumen, by an artist turned attorney. It's time to rise above the bureaucracy of business so you can nurture your creativity, align with your clients, and chase your dreams–now and forever.
Shop The Contract Collection