FOR THE THOUGHT LEADERS, ARTISTS, AND CREATIVES
Free Templates for Entrepreneurs And Small Business Owners
In the fast-paced world, it's easy for the debris of daily stressors to accumulate, blocking the flow of your innate creativity. Science shows that meditation can significantly enhance creativity by improving cognitive flexibility, increasing divergent thinking, and fostering a calm state of mind that encourages fresh ideas to flourish. It's like giving your creative muse a gentle nudge in the right direction. Through this calming and rejuvenating meditation, you will release stress, allowing your creativity to flow effortlessly toward a more inspired you.
To give you a little back story, I went to a yoga retreat in Costa Rica a few years back where I met my now good friend, Daphne Lyon – a kickass meditation coach. I immediately felt calmed by her voice and energetic vibrations, and guided by what feels like the oldest, wisest soul speaking right into your core. Daphne's mission is help guide others to utilize meditation and mindfulness, "even in the busyness of modern life." Sounds like something we could all use, right? That's why we decided to collaborate on a creative-focused meditation practice made exclusively for The Artists' Lawyer's community of entrepreneurs, creatives, artists, innovators, and leaders.

Whether you're driving to a wedding, jumping into a big project, or simply need a little extra motivation for your daily workflow, this (free!) 8-minute practice will help get you in the right mindset to take on any task, big or small. She encourages you to clear your mind of clutter and debris so you can get into the right creative headspace. Put in some headphones and let Daphne help you tap into your full artistic potential  - you won't regret it.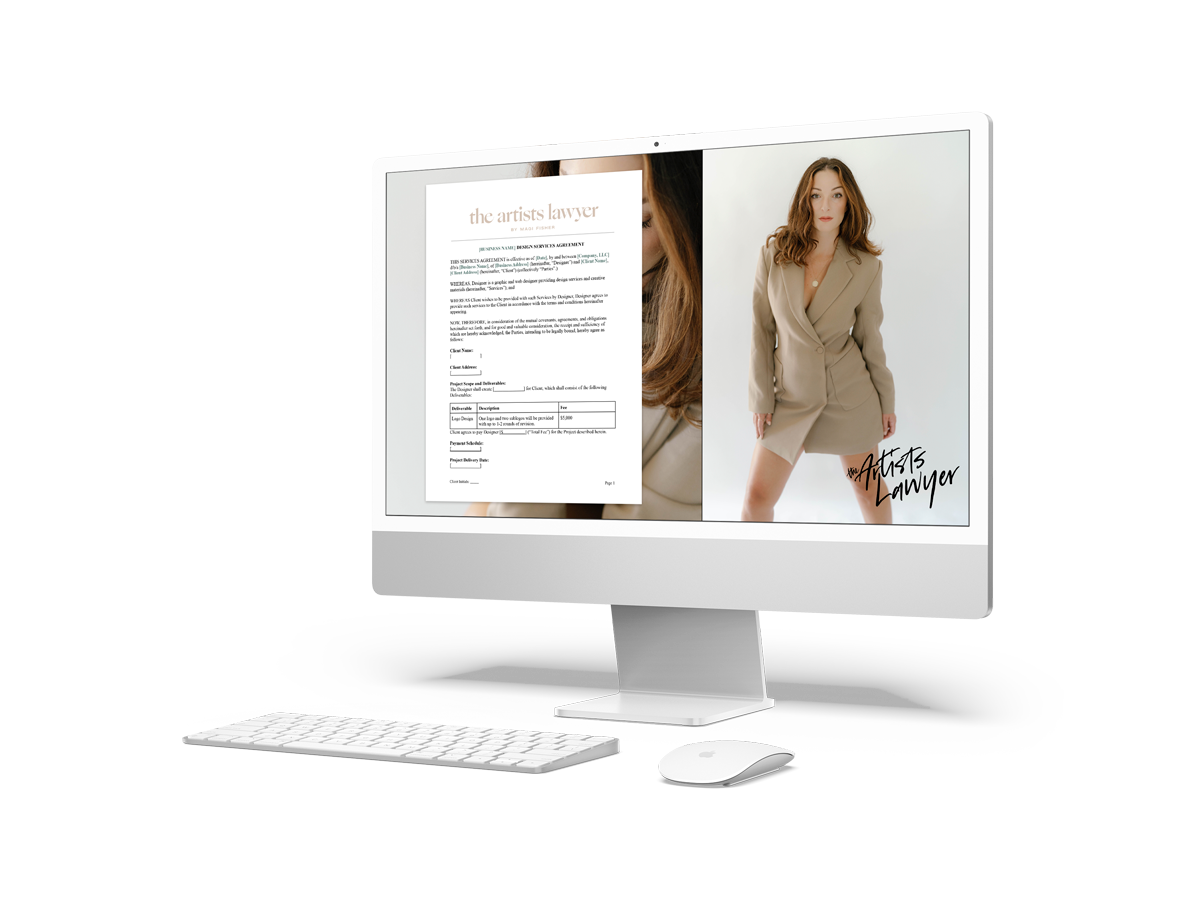 Introducing
Bespoke Contract Templates & Tailor-Made Business Tools For Entrepreneurs
Calling all small business owners, dreamers, doers, and fearless founders: You're in the right place. Welcome to The Artists' Lawyer, your home for expertly crafted contract templates, legal savvy, and entrepreneurial acumen, by an artist turned attorney. It's time to rise above the bureaucracy of business so you can nurture your creativity, align with your clients, and chase your dreams–now and forever.